About Loveland Family Wellness
Our Philosophy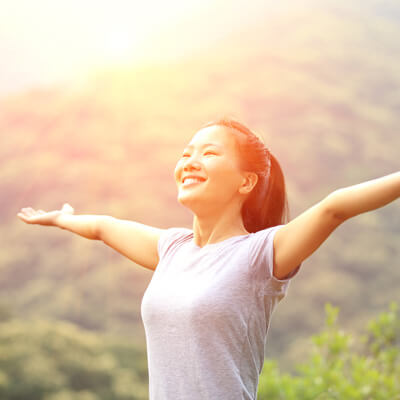 At Loveland Family Wellness, we are always asking ourselves who we can help next—and providing that help to as many people in the community as possible. We offer a wide variety of therapeutic modalities to enhance your healing process, including functional medicine.
We specialize in Activator® Methods, a low-force, instrument-assisted adjusting technique that is very gentle and does not involve any popping, twisting or cracking.
Our History
After earning his Doctor of Chiropractic degree from Life University, Dr. Donald Peterson practiced in Colorado Springs for 15 years. The building his practice was in got sold, at the same time his son was going into the Navy. It seemed like the perfect opportunity to make a change, so he purchased our practice in 2016. He loves serving the Loveland community and making a difference in people's lives here.
MEET DR. DONALD PETERSON

No Judgment
Everyone is welcome at our clinic! We're here to serve you on your terms, and we meet you where you are in terms of health care. Some patients only want to see us when their pain flares up, and others prefer to come in regularly for maintenance care. It's all up to you, and we don't judge your choices. We simply want to do our best to get you out of pain and keep you doing the things you love.
Improved Overall Well-Being
Many of our patients are surprised to discover how effective chiropractic care can be, not just in alleviating their pain or symptoms, but in improving their overall health. Often patients tell us they've started sleeping better, their golf game has improved, or they're not getting headaches anymore—besides the pain relief related to their initial complaint.
All too often, we have patients come to us doubled over with back pain. Within about three adjustments, they're feeling better and tell us, "I wish I'd come to you sooner!"
---
About Loveland Family Wellness | (970) 667-1910